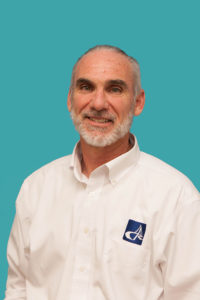 This is an article written for Sally McKenzie's newsletter The Dentist's Network which can be found Here
By Steve McNamara, CEO and Founder of  DTC and DIA Board Member
The Worst Advice We've Ever Heard About Dental Office Design
A prospective client of ours once had a family member run a practice management software upgrade for them. No database backup was taken prior to the upgrade, and their automated backup hadn't been completed successfully in over two years. They ended up losing their entire database.
After spending 20 years in the dental IT industry helping dentists design new office spaces and start new practices, we've heard more stories like this than we care to hear. With so many people voicing opinions on how a dental office should be designed and set up, it is easy to quickly become overwhelmed and potentially follow the wrong advice. Don't cut corners and make the same mistakes that we've witnessed other dentists make. Here are a few examples of bad advice and situations we've experienced over the years, and what to do instead:
Network
When inquiring about a backup for a new client, they stated to me their existing technician told them 'You don't need a backup, you have a RAID in your server.'

What to do instead: Every office should have a managed backup solution in place, whether you have RAID in your server or not. Backing up to an external hard drive is not only in violation of HIPAA compliance, its risky and often ineffective. A cloud-based backup solution will ensure that your database is properly backed up and always accessible in the event of an emergency.

One office was recommended to purchase their own wireless access point for patient access and connect to a local network with an unsecured wireless network.

What to do instead: Wireless networks should always be secured. You should have one private network for employees and a separate secured and password protected network for your patients.
Cabling
An office was outfitted with exposed network cables hanging from the drop ceiling, running down the wall to the computers.

What to do instead: Exposed cables can be hazardous, as well as not looking neat and tidy. Cables should be run through the ceiling or the walls, out of the way of employees and patients. Not only is this safer, your operatories will look much cleaner.

We found an unmounted network switch in an office hanging from connected patch cables.

What to do instead: Never let any device hang from a cable! Whether it's a switch, router, or surge protector, letting them hang from cables puts undue stress on the cables and can cause damage. Either mount them to the wall or ensure that they are resting on a solid surface without causing tension in the cable.
Server Closets
One of our clients had a shared office space, and their server closet contained network equipment for the two different office networks – nothing was labeled, and the closet looked like this:

What to do instead: Keep devices and cables labeled, especially if you share a space. Keeping your IT equipment tidy and organized will make it much easier to troubleshoot if you have issues later. If your server closet has a mess of unlabeled cables, it will take you twice as long to determine which cable goes to the device you need to troubleshoot.

Not dedicating enough space for a server closet.

What to do instead: Don't assume you can stick your server in a nook somewhere and everything be fine. Server closets need enough space for the server as well as other network equipment like backup devices, routers, firewalls, and all the cables that go along with them. Keeping them in a closet that you can lock will also help keep you within HIPAA compliance boundaries.
Contractors
At a new office build out, the contractor did not plan for a network closet. The fix was to build a cabinet in the bathroom for all network equipment. They did not vent the new closet and bathroom was 20 degrees hotter than any other place in the building due to the equipment being stored there.
In an office remodel, the contractor had to do new core drill for plumbing and cut through main rebar of building structure. They had to call in state engineer to tell them how to fix it, and it ended up postponing the project for 4 months.

What to do instead: Make sure you thoroughly review all building plans with your contractors. Ensure that the contractors you have hired are capable and highly rated. Partnering with a managed IT services provider, like one of those found through the Dental Integrators Association, in the early stages of a build out or remodel can help prevent oversights like these.
Steve McNamara is the CEO and founder of DTC, Inc., a managed service IT provider for dental and medical offices in the Mid-Atlantic region. He has been a member of the Dental Integrators Association for nine years and currently serves on their Board of Directors. Steve has had a passion for computers and IT since he first started working with them in 1994. He has helped countless dental offices design seamless and functional IT systems in an increasingly digital industry.
Phone: 410-877-3625 | Website: www.dtctoday.com
https://dentalintegrators.org/wp-content/uploads/2013/07/DIA-Logo.jpg
0
0
dia
https://dentalintegrators.org/wp-content/uploads/2013/07/DIA-Logo.jpg
dia
2018-10-17 16:11:34
2018-10-17 16:11:34
The Worst Advice We've Ever Heard About Dental Office Design