2022 DIA in Jacksonville Beach was amazing; and adding to that the 2022 Mid-Year in Nashville was fantastic as well.  Each time we meet, we learn more ways to help each other and ourselves!


2023 DIA Annual Conference is right around the corner.  We are always excited to get together, how about you?
The Details:
Who: the MSPs that are shaping the dental industry nationwide (CEOs, CFOs, VPs, Operation Managers)
What: The Best Party and Conference Around (just ask our members and long term partners!)
When: April 12-15, 2023 (you are more than welcome to come early and stay late with the rest of our crew!)
Where: Talking Stick Resort & Casino (Scottsdale, AZ)
Why: Because who doesn't want to hang with the best peeps in the MSP market to learn and have fun!
If you aren't a member of the DIA but want to attend, or a Partner that wants to return, please email michelle@dentalintegrators.org.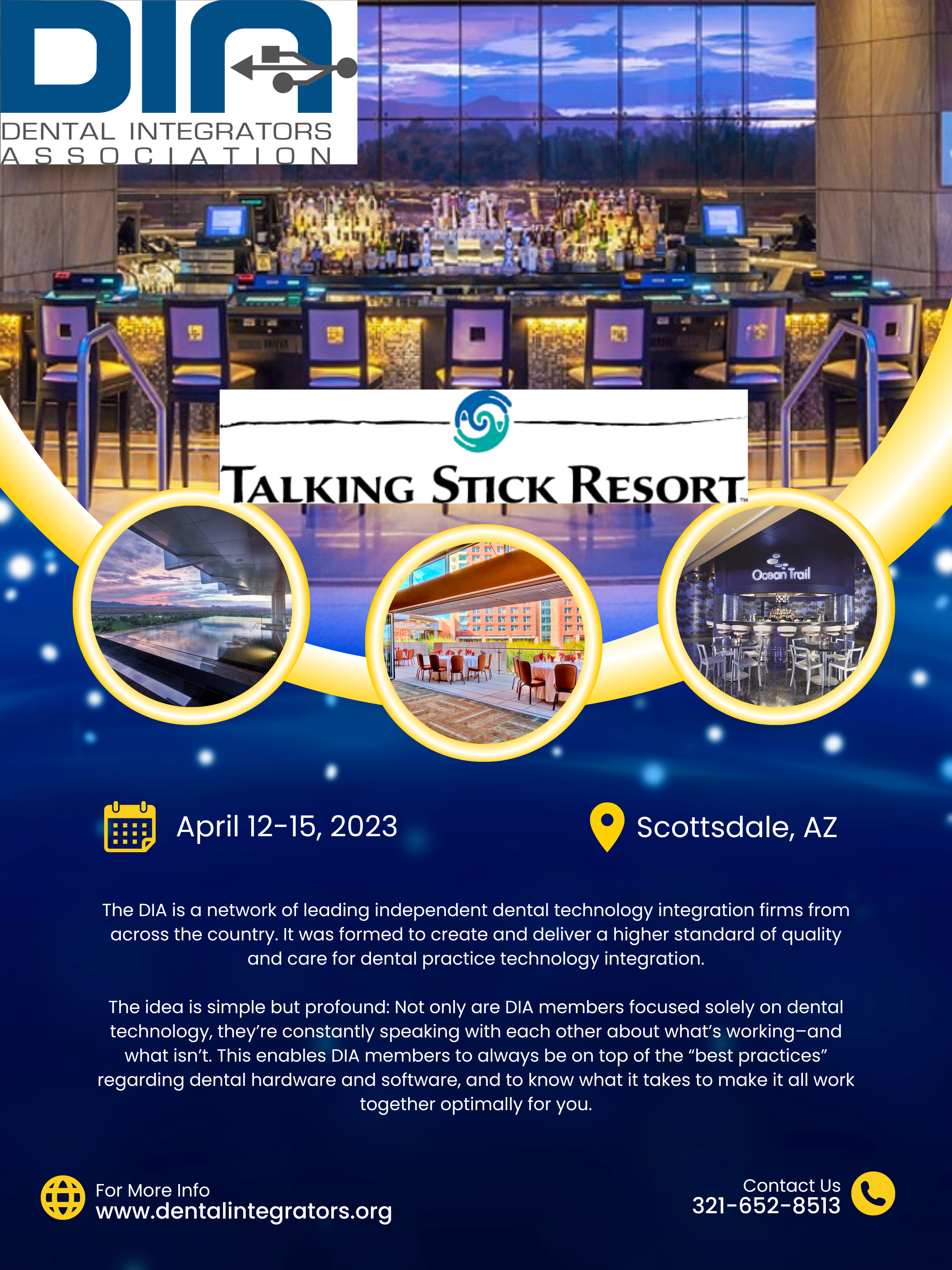 "Coming together is the beginning, keeping together is the progress, working together is the success."
Henry Ford
These words by Henry Ford can be construed in many ways.  In the DIA for example, we came together before COVID, we kept together through COVID, and we began working together through our committees' post COVID.
The spirit of the DIA has been rejuvenated and since then our committees have been hard at work.  We reestablished the DIA is a sum of its parts.  Individually, we are the movers and shakers in our areas. Together, we are the powerhouses of the industry!
During COVID we also learned just how important our community is.  Ford's thought provides credence here as well.  Communication, understanding, and mutual valuing are just as important.  Whether this be in how we relate to our own communities or our organization community.
In that vein, please join me, your Board of Directors, and your colleagues as we work together to make each other better!