2021 DIA Cabo was amazing; and adding to that the 2021 Mid-Year in Charleston was the best one yet.
As we round out Q4 of 2021, that means the 2022 DIA Annual Conference is right around the corner.
The Details:
Who: the MSPs that are shaping the dental industry nationwide (CEOs, CFOs, VPs, Operation Managers)
What: The Best Party and Conference Around (just ask our members and long term partners!)
When: April 6-9, 2022 (you are more than welcome to come early and stay late with the rest of our crew!)
Where: Florida Gulf Coast (Destin, Sanibel Island or Amelia Island)
Why: Because who doesn't want to come to Florida in April, and hang with the best peeps in the MSP market….
More info will follow soon.  If you aren't a member of the DIA but want to attend, or a Partner that wants to return, please email michelle@dentalintegrators.org.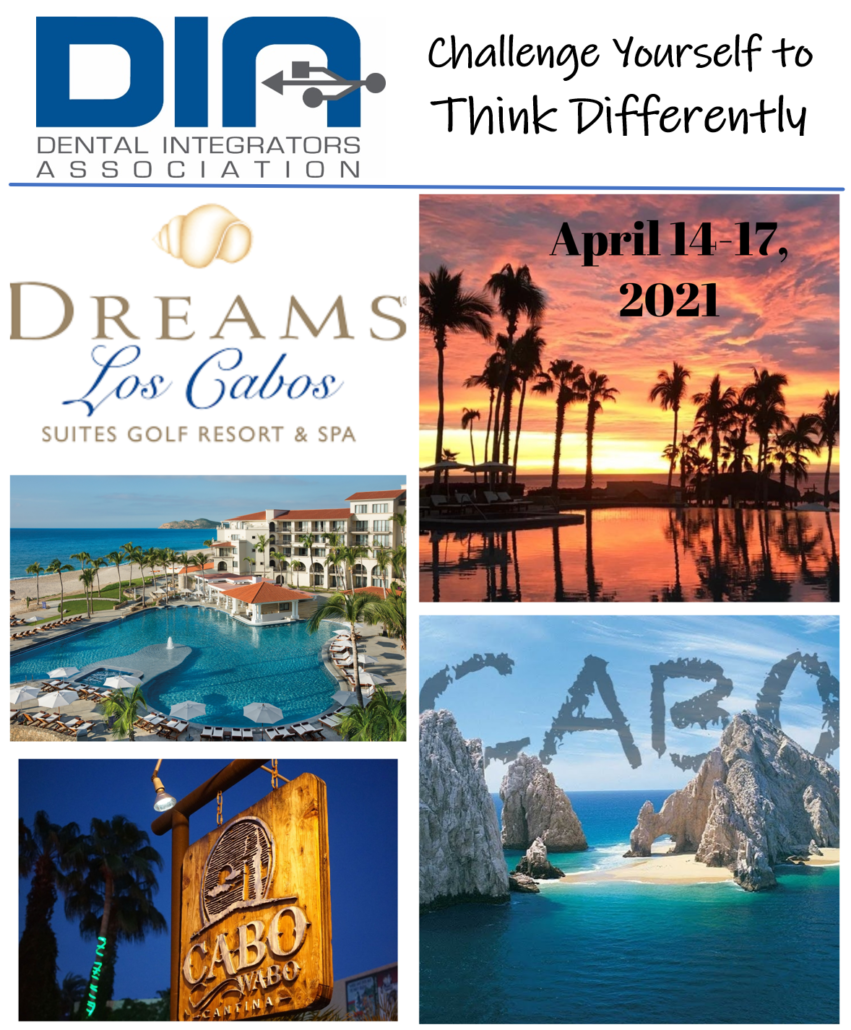 With the war we have all faced recently with COVID, some personal others professionally; this is the time to Challenge Yourself to Think Differently
"If you change the way you look at things, the things you look at change."
Wayne Dyer
In the wake of Covid-19, the election, and general civil unrest and divide in our country, the DIA members have been resolute in the establishment of our organization and its roots.
During the most trying and unknown times in our business, our members came together to lean on, discuss options, and offer suggestions to one another.  Topping that off, our 2020 Mid-year "Get Together" rejuvenated the spirit, not just in ourselves, but in our association and the reasons we are here. We reestablished that the DIA is a sum of its parts.  Individually, we are the movers and shakers in our areas. Together, we are the powerhouses of the industry!
However, in all things, change is the only constant. As we are refocusing on our businesses and our clients' businesses, we must be open to change to be a constant. It was said by Tucker Carlson, "It is nice to be around people who think differently than you.  They challenge your ideas and keep you from being complacent."
In that vein, please join me, your Board of Directors, and your colleagues as we work together to challenge each other to be better than we were yesterday.
Click here to add your own text