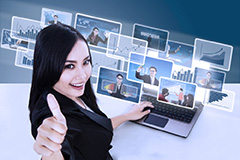 Welcome to the Dental Integrators Association Endorsed Services Page. This is an ongoing list which we are assembling in one place to catalog products and services which have been reviewed, researched and endorsed by the DIA Board of Directors as conforming to its standards. Please take time to review the list and contact the companies should you be in need of their products and services.
If you wish to be included on this list, please contact Michelle Hambidge at michelle@dentalintegrators.org
Review Wave

Contact Name: Dr. Brian Johnston, VP Sales
Number: 949-298-3592
Email: drj@reviewwave.com
Website: www.reviewwave.com
Why Review Wave?  Review Wave is best in class reputation management software for dentists to get reviews.
Review Wave is best in class customer service and support so your clients get results and you don't get headaches.
Review Wave can also handle your clients 2-way texting, appointment reminder needs, as well as Online Scheduling, and even listing SEO.
This makes Review Wave the most complete integrated marketing automation platform for dentists all under one roof, and at a great savings to your client.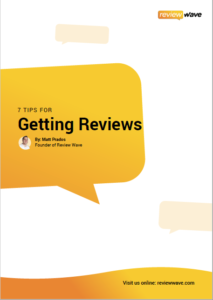 The Technology Risk Underwriting Group

Contact Name: Justin Reinmuth
Number: 800-722-4540
Email: quote@techrug.com
Website: http://www.techrug.com
Why techrug?  Because we're technology professionals just like you.
We understand the unique risks your IT business is exposed to every day and have created a complete, customized insurance solution to better protect your company.
For a decade now, the partners at techrug have been working on a comprehensive solution to keep small and medium size IT companies protected without breaking the bank.  We have seen first-hand the staggering insurance premiums some IT companies have paid in the past, only to find out their policy did not cover what they thought. This is why the insurance experts at techrug have created a one-of-a-kind E&O program called TechMal (Technology Malpractice).
Our proprietary TechMal product offers clients multi-faceted E&O protection with broad coverage definitions and First & Third Party Cyber Liability.  Add this to our propriety pricing model, and 92 percent of techrug's clients experience a savings between 21 and 56 percent when switching from their previous carrier.
IT businesses, no matter their size, shouldn't operate without the proper insurance. Don't take the risk and download our TechMal application to get a quote.