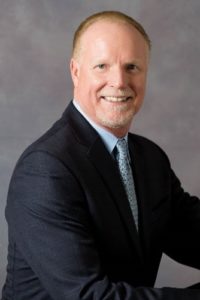 This is an article written for Sally McKenzie's newsletter The Dentist's Network which can be found Here
By Wesley Robinson, President of Integrated Axis Group, LLC and DIA Member
If you could put part of your practice on autopilot, would you?
Every twelve to eighteen months, computers double their capabilities, and so does the information technologies that use them. Currently, there is regenerative medicine in clinical trials using consumer wireless computer-brain interfaces for $300. If we can do this today, what will it be like in twenty years, when technology is a million times better? Three-dimensional processors and memory drives along with biological, photon, and quantum computing will keep the rate of information improvement at an exponential pace.
So, without getting too technical, here are a few of my observations based on current emerging technology and solutions.
Softbank Robotics launched its first 58 cm in height NAO Robot in 2006. In 2009, a 140 cm tall humanoid ROMEO Robot project with the goal of assisting people facing a loss of autonomy. Then in 2014, the first personal emotional 120 cm in height Pepper Robot was launched. Pepper can identify the main emotions: joy, sadness, anger or surprise. He is also capable of interpreting a smile, a frown, your tone of voice, as well as the lexical field you use and non-verbal language such as the angle of your head, for example. The combination of all this information enables the robot to determine whether his human interlocutor is in a good or a bad mood. These are just a few of his capabilities.
We recently integrated Pepper a human-shaped robot in one of our Orthodontics offices. Currently, Pepper is just interacting with the patients and families as they enter the office. Both Pepper and NAO are entirely programmable and offer infinite possibilities to enrich the customers' experience and office assistance. For example, patient education, registration, scheduling, electronic collections, patient photo and questionnaire to name a few. Plans are to also include staff training, inventory assistance, and order supplies.
It still takes time to integrate Pepper into a practice; however, as robotic technology is adopted and can be shipped pre-configured based on application, they will be easier to implement. It's exciting to see the interaction of employees and patients of all ages with Robotics. To learn more about SoftBank Robotics, visit their website.
If you never had to ask a patient to fill out a registration, history or consent form, would you?
As the Hospitals, Dentists, Doctors, Labs, Pharmacies, Insurers, Researchers, and Patients continue to require improved collaboration, MediChain is solving the problem. For my entire Healthcare Information Systems career, this has been frustrating and inefficient due to proprietary solutions and government regulations.
MediChain is a Healthcare Big-Data platform that provides a safe way to store sensitive information without the need for trust. By using a combination of blockchain and off-chain storage of EMR, MediChain is creating a simple way to transfer information between entities. With this app, a patient can share data from their dentists, doctors, pharmacies including non-prescription medication and devices like smart watches, smartphones. Their complete records are accessible with anyone or any entity they see fit by granting access by exchanging their decryption key. As the records update so are yours, without having to enter or request updated information once the patient grants access.
Emergency access is in an extended version of MediChain even it the patient cannot give consent. This advancement will ultimately save lives by allowing easy access to accurate patient information.
As with any new technology, the current concerns with blockchain are HIPAA, PHI, FDA 510(k), IEC 60601-1 and ISO 12485 compliance. Health Information Exchange security is crucial in healthcare, especially as data sharing becomes more popular. It will need to take into consideration national and international regulations as data travels.
MediChain is currently in trial with a minimum viable product (MVP) at pain clinics in the UK. The trial has already attracted positive feedback from major pharmaceutical companies, medical technology solution suppliers, and an internationally recognized independent research institution.
Other businesses are working on bringing the EMR to the blockchain; however, MediChain has stood out to me based on these scalable and sustainable solution. To learn more about MediChain, visit their website or read their whitepaper.
Wesley Robinson Owner / President & CEO of Integrated Axis Group, LLC  a National Managed Services Provider (MSP) based in Texas. He has been in Healthcare Information Systems for more than 30 years and is a founding board member of the Dental Integrators Association.  Married to Kelly Robinson, DDS a third-generation dentist, they have three sons and a daughter-in-law. He has personally helped countless Healthcare Providers create efficient technology strategies and service solutions that fit their unique needs.
Wesley can be reached at WRobinson@IAG-USA.com
https://dentalintegrators.org/wp-content/uploads/2013/07/DIA-Logo.jpg
0
0
dia
https://dentalintegrators.org/wp-content/uploads/2013/07/DIA-Logo.jpg
dia
2018-10-17 15:58:05
2018-10-17 16:01:13
Emerging HealthCare Technology